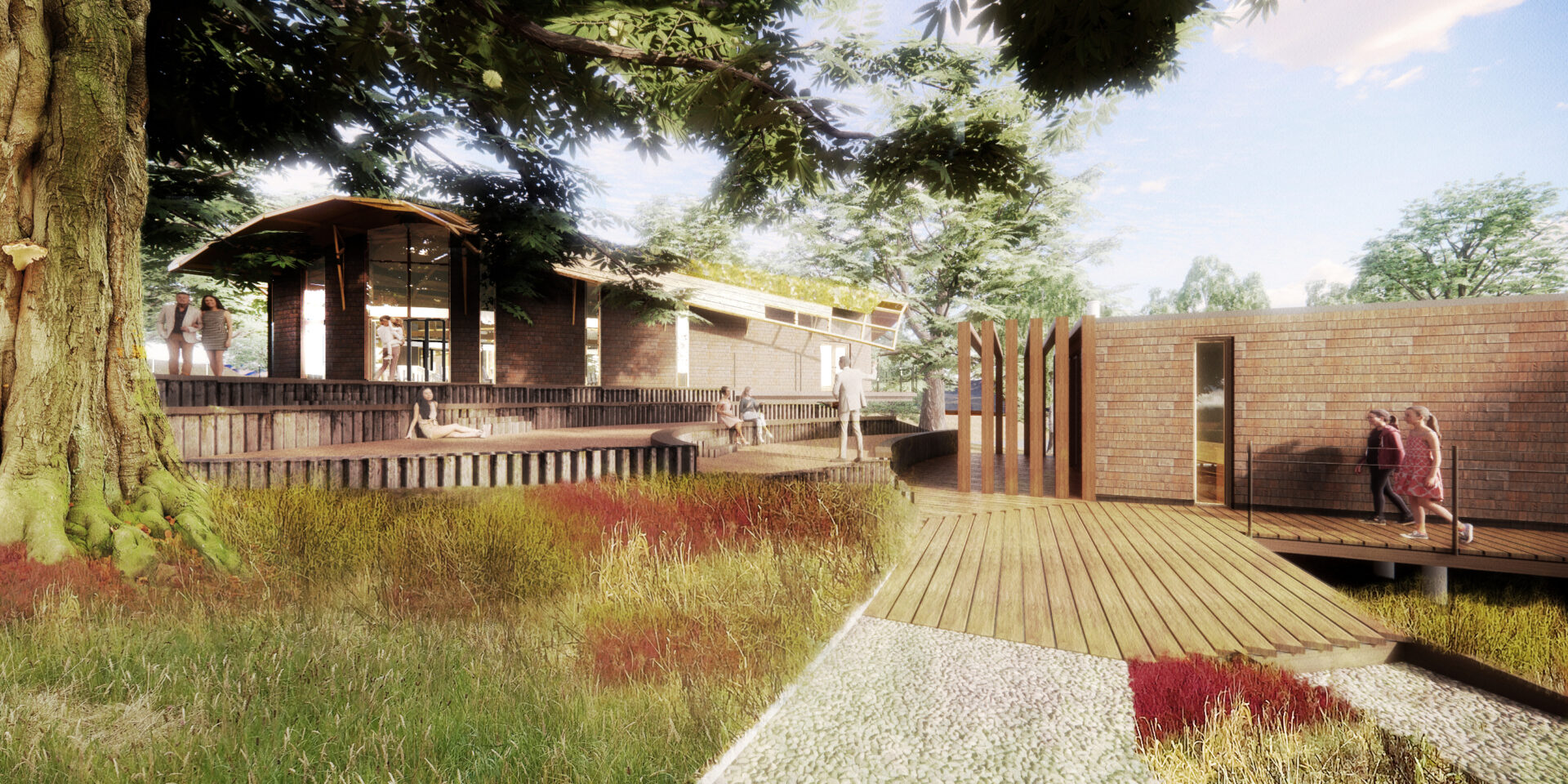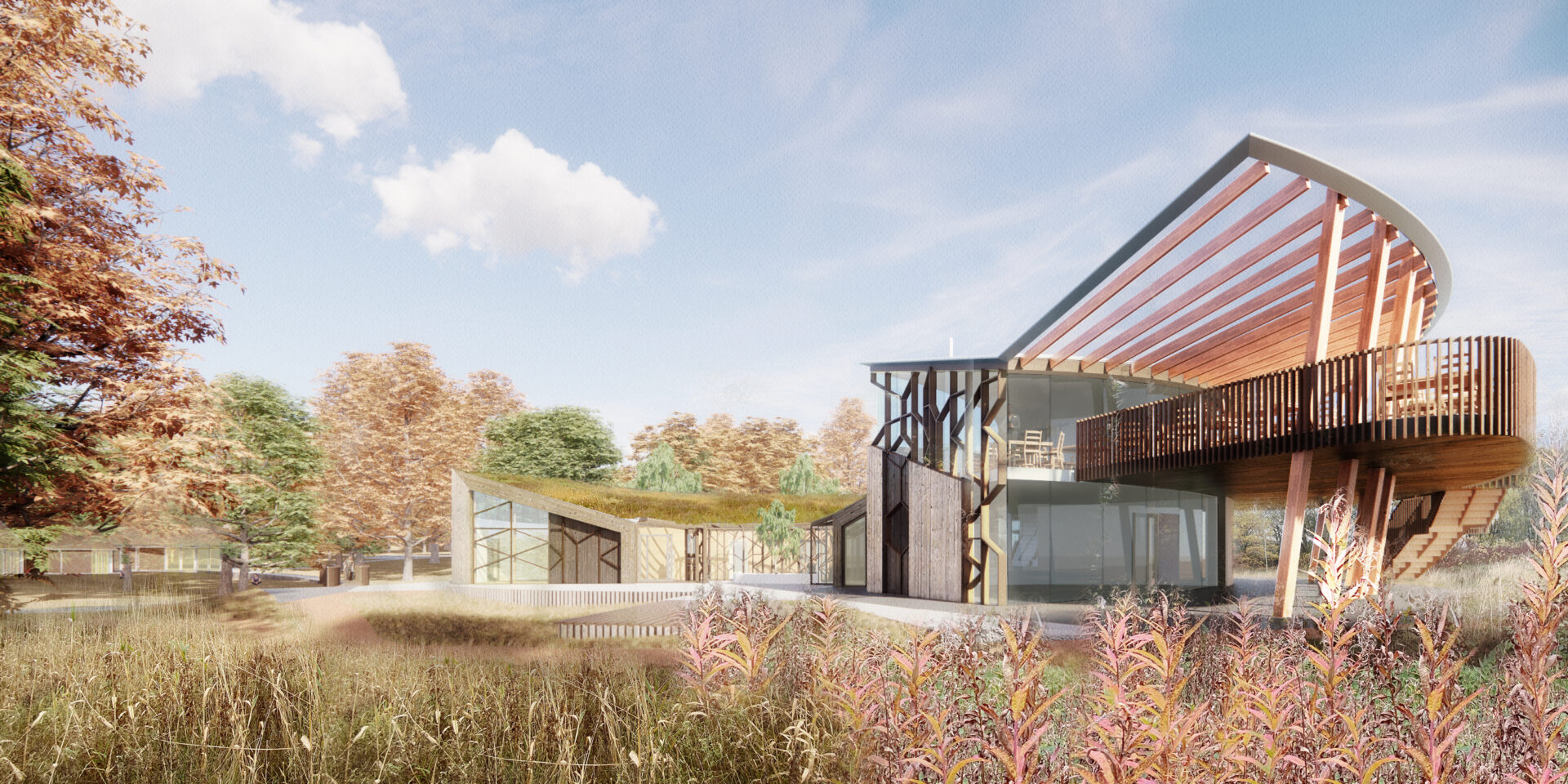 Northern Roots is a pioneering project which will create the UK's largest urban farm and eco-park on 160 acres of stunning green space in the heart of Oldham, Greater Manchester.
Project Summary
The planning application covers the vision for the northern third of the 160-acre site in outline, along with detailed applications for the proposed Visitor Centre, Forestry Depot, Learning Centre and Solar Array.  A separate application for the Bike Hub and Trails facility was submitted in February 2022.
The new centre aims to be 'carbon neutral' with low running costs and would replace the existing and ageing depot currently on-site – boosting our ambitions to become the greenest borough in the region.
The new planned Visitor Centre, which will provide café, exhibition, shop and meeting space, has been designed to blend with the surrounding natural environment and nestles into the woodland edge at the northern end of the site.
The café will be on the first floor with a lift and staircase from reception leading up to it.
The learning centre will house a reception, classrooms, teaching kitchen and breakout space, staff facilities, multi faith prayer and meditation space, toilets and a bunkhouse and sits within a woodland area on the site.
There is potential for local people to develop a range of activities and businesses on the site, as there will also be:
Grown edible and ornamental crops at scale
Animal Husbandry, bee-keeping
Production of food and drink products
Improved facilities for sport including football and hockey
Recreational activities such as camping, mountain-biking, high ropes and graded walking routes
A venue for events including outdoor performances, weddings, festivals and workshops
Courses, outdoor classrooms, forest school and workspaces