TGA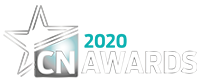 were delighted to be part of the winning team for this resource and community centre in Camden.
The Greenwood Centre is a new-build 3,600sq m resource and community-services centre for adult social care. It has broken new ground for the London Borough of Camden in how the building will be operated: Greenwood Centre will be run by people with disabilities, for people with disabilities.
The scheme achieved excellent sustainability levels and a BREEAM Excellent rating, assisted by the use of photovoltaics and a passive night-time cooling strategy, centrally controlled by the building-management system.