Common Ground in Sacred Spaces – St Nicholas' Cathedral
category Specialist Lighting Design
client The Chapter of St Nicholas' Cathedral
location Newcastle Upon Tyne
awards Winner - RIBA North East Award 2023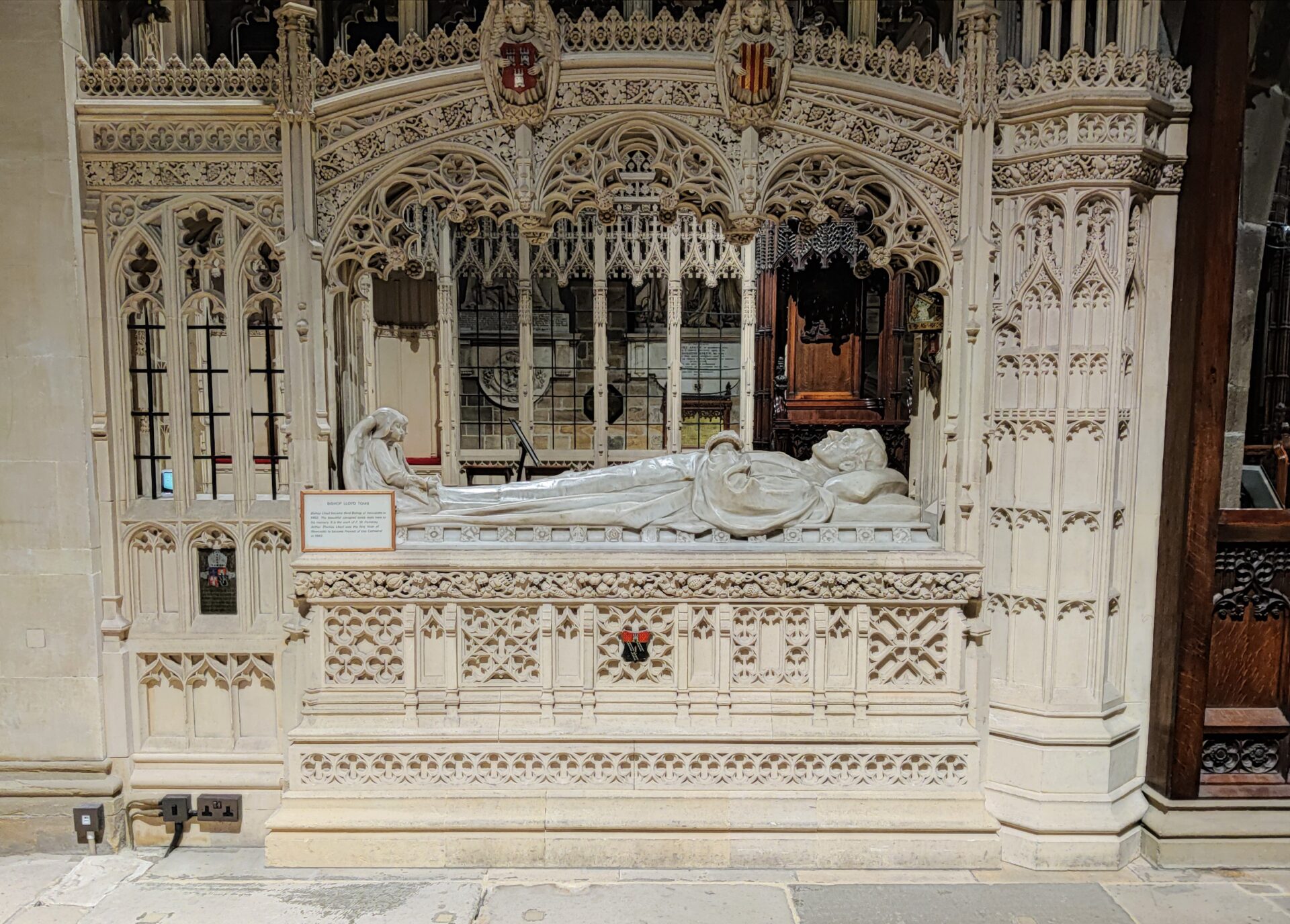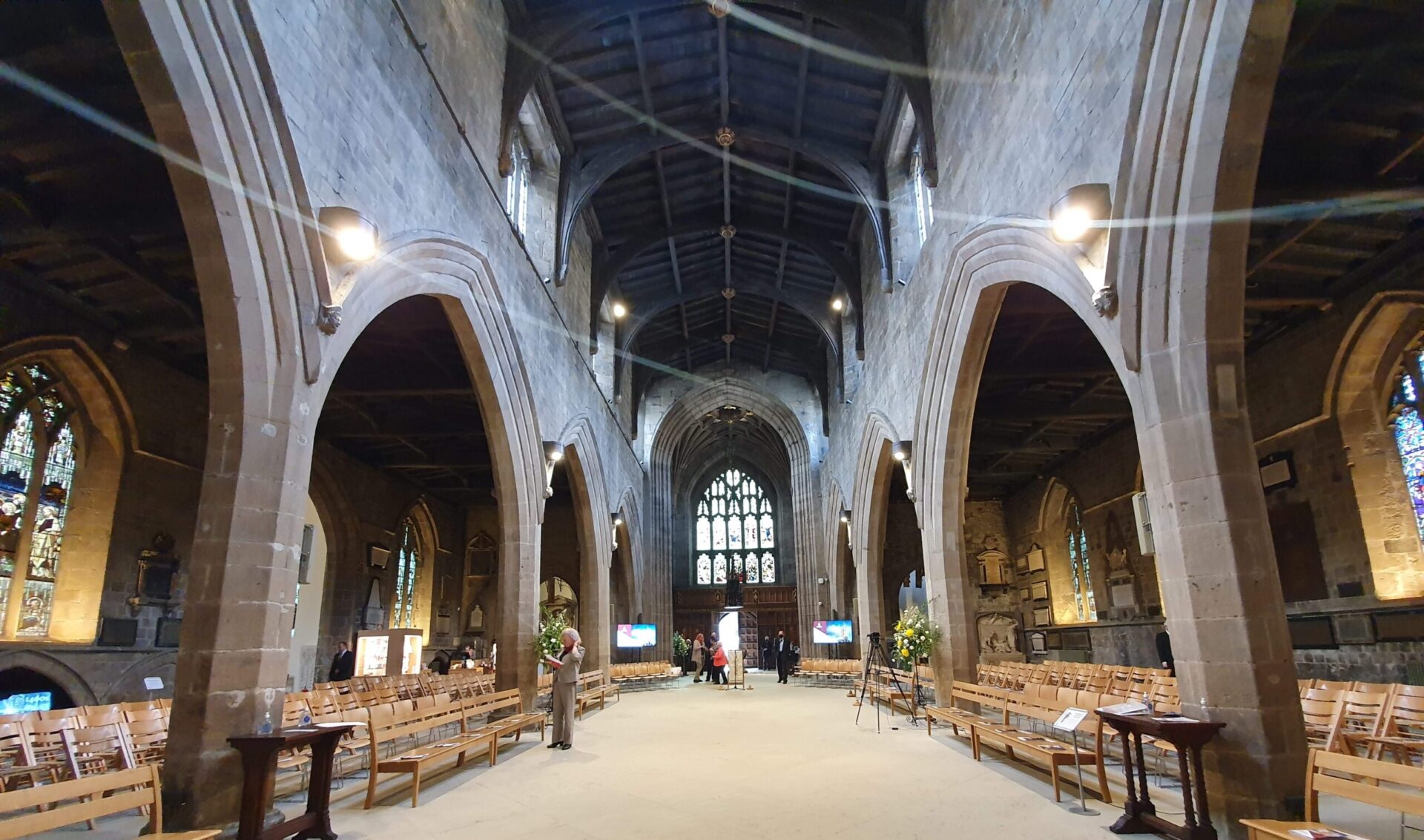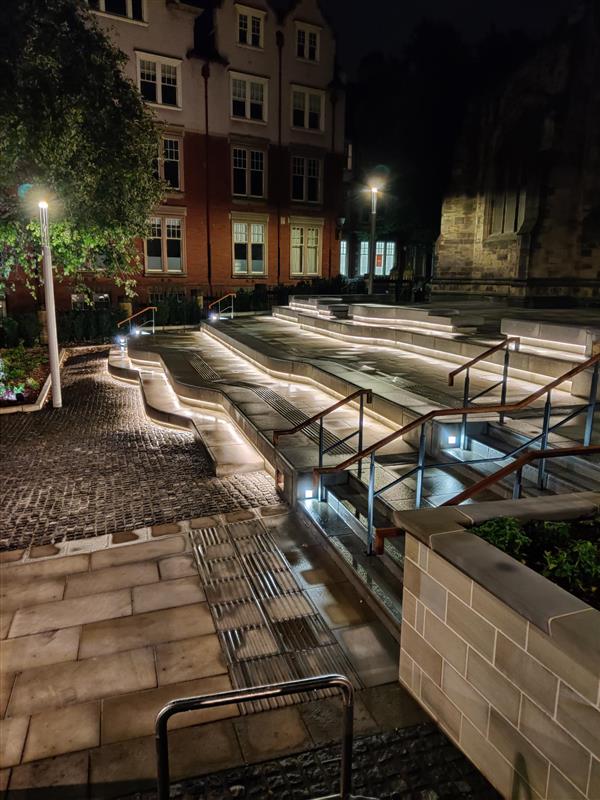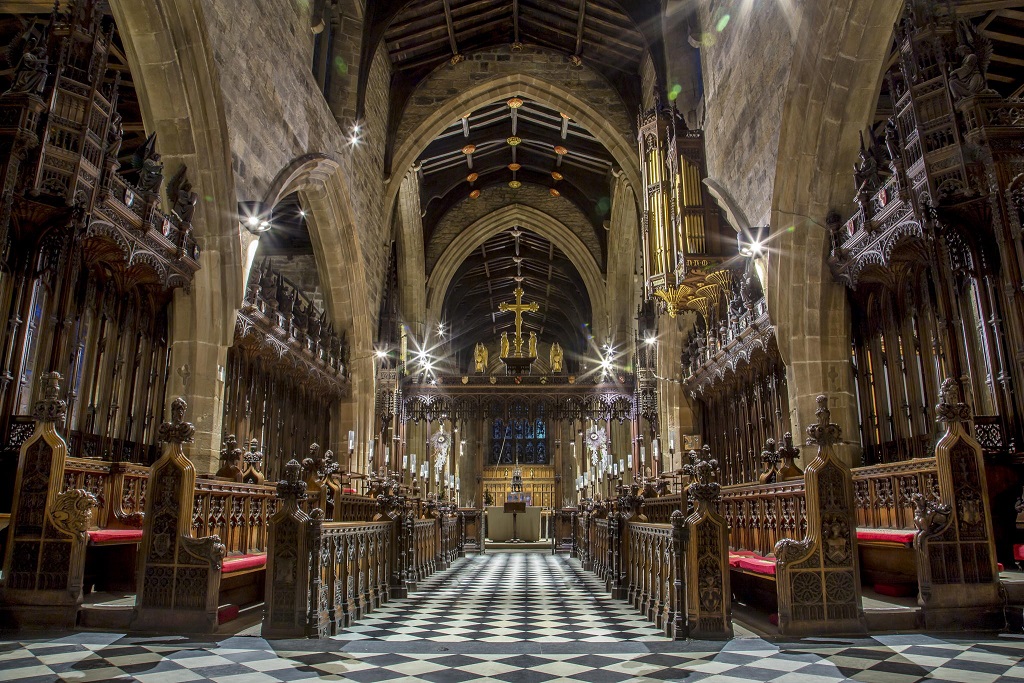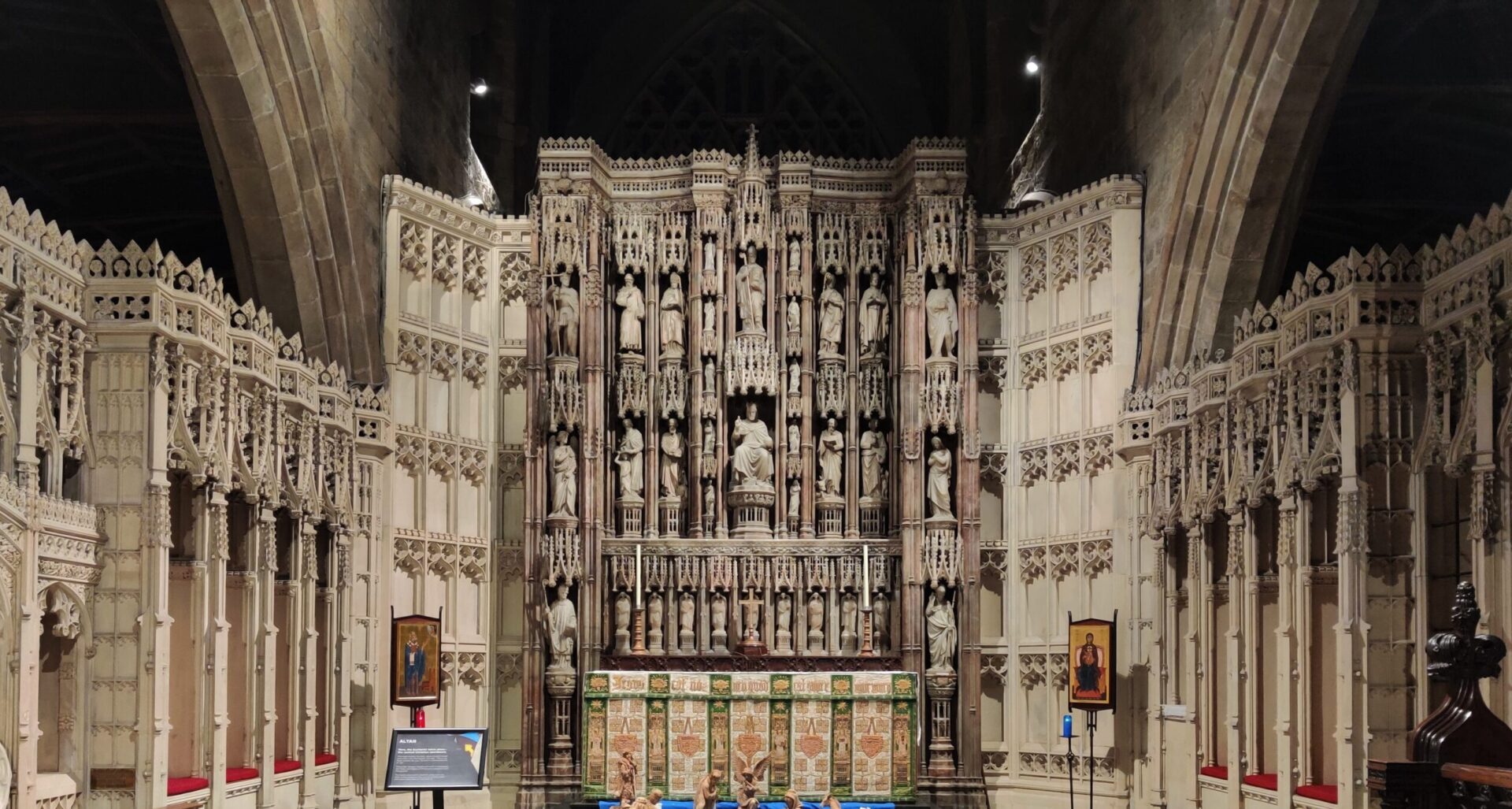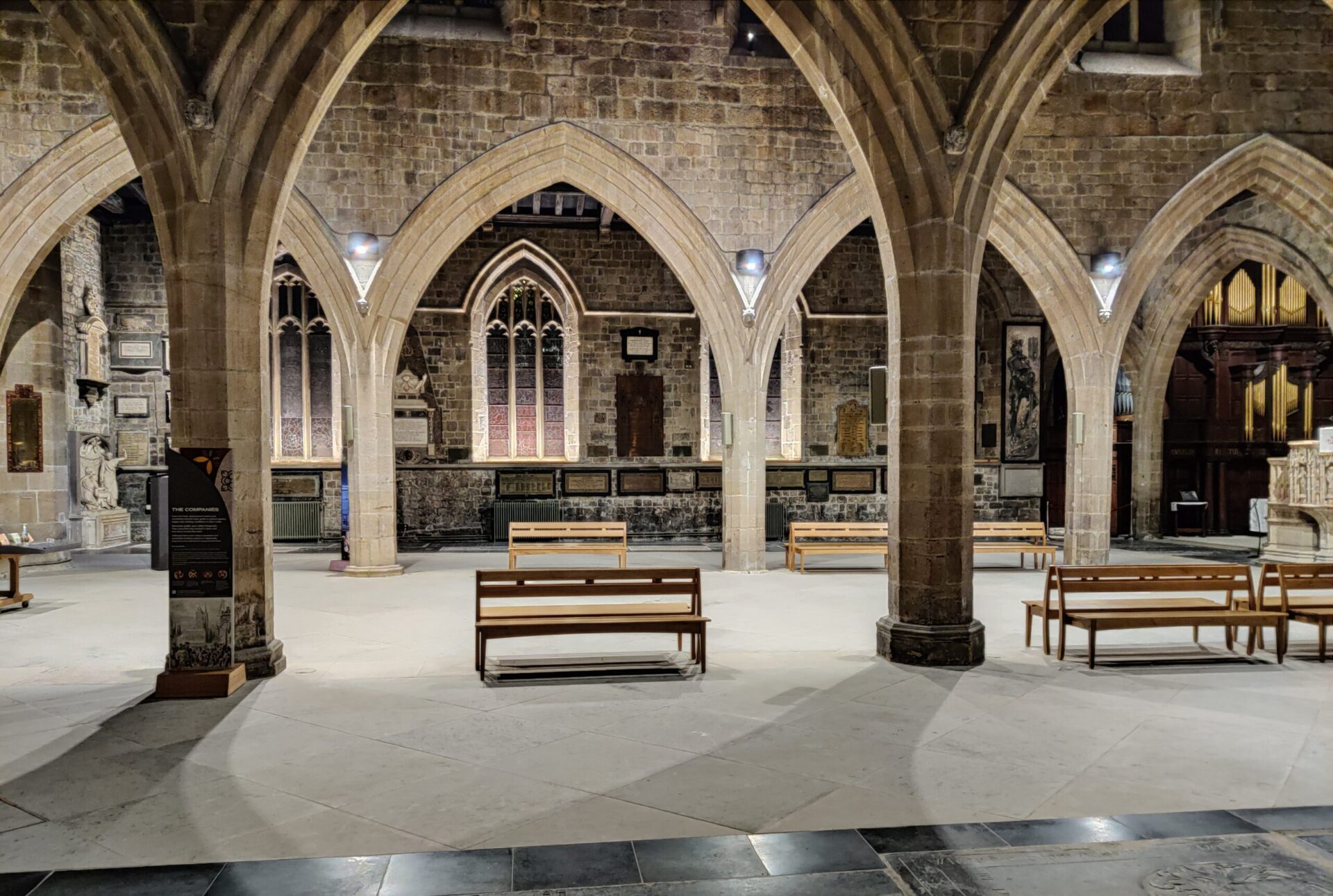 TGA were appointed as part of a wider design team to provide Conservation Building Services and Specialist Lighting design for this major redevelopment and refurbishment at St Nicholas Cathedral.
Project Summary
The works comprised internal alterations to provide a more flexible and more community focussed Nave area, including the removal of all pews. New interpretation facilities within the Cathedral were also provided as well as improvements to the connected Cathedral Hall to improve access.
There were further remodelling works to the external areas surrounding the Cathedral, including to the south and east sides to encourage use by the public and enabling events such as markets and open air theatre to be supported.
TGA provided specialist lighting design into the replacement and enhancement of the lighting installations within the Cathedral Church whilst retaining physical infrastructure installed under earlier projects. The main challenge faced on the project was the constraints that come with working with a high-profile Grade I listed building. All luminaire positions and cabling needed to be carefully identified and agreed with the Cathedral's fabric committee prior to installation. This resulted in several iterations of the design.
To lessen the impact of the luminaires on the historic fabric, it was agreed that existing penetrations would be used wherever possible. This severely restricted the locations of the luminaires and the effects that could be achieved.
The building generates a strong emotional attachment, and the lighting emphasises this by using both light and shade. The lighting design was designed to serve two main purposes – firstly to illuminate the body of the Cathedral to a usable level and secondly to add a sense of drama to the space.
The Cathedral is used for a great number of services and by utilising a user friendly wireless control system, the local Cannon was able to tailor the lighting to her specific uses within services using a number of pre-programmed lighting scenes to add a real theatre to proceedings.