Cleveland Fire and Rescue Headquarters Building
category Commercial Developments
client Cleveland Fire and Rescue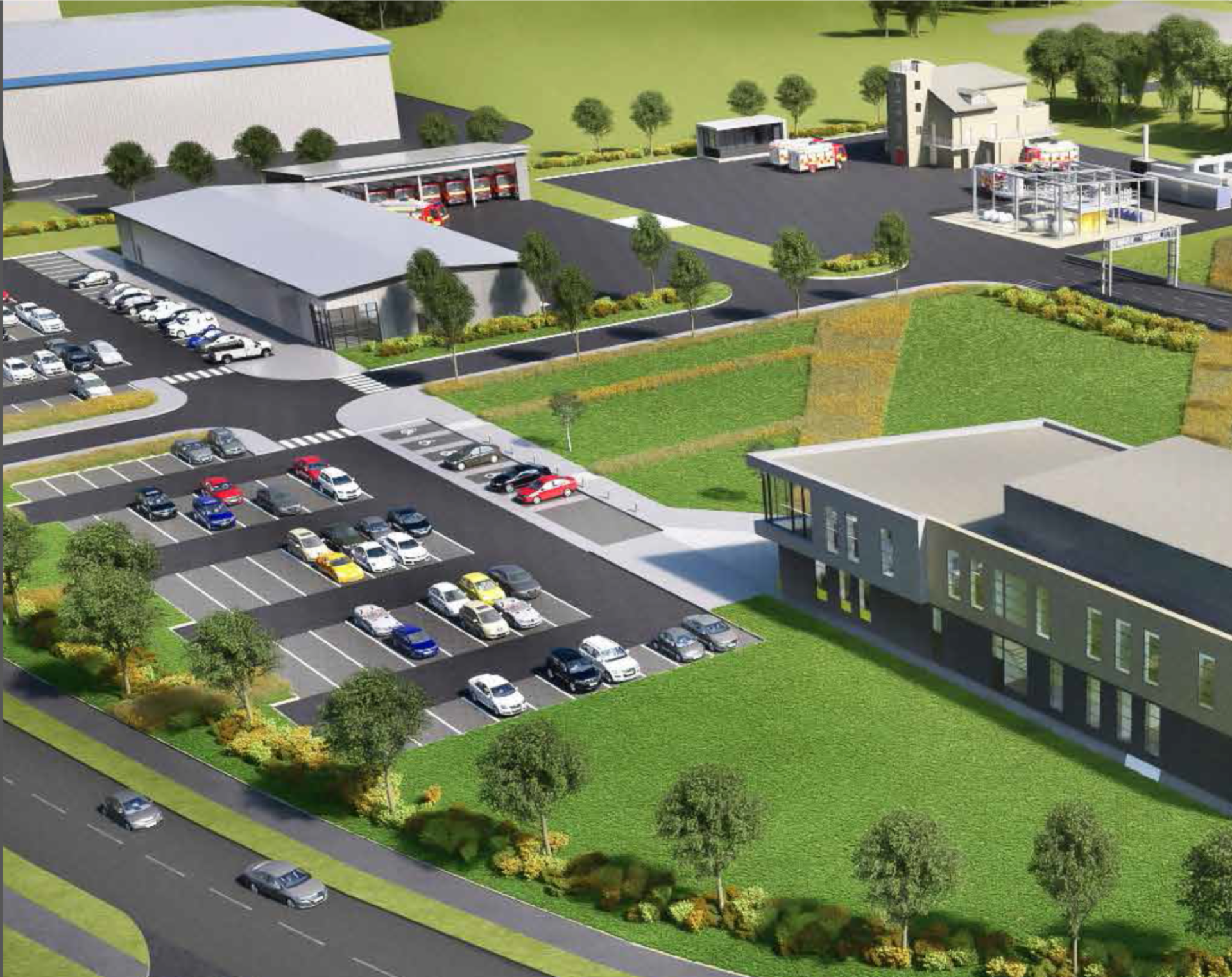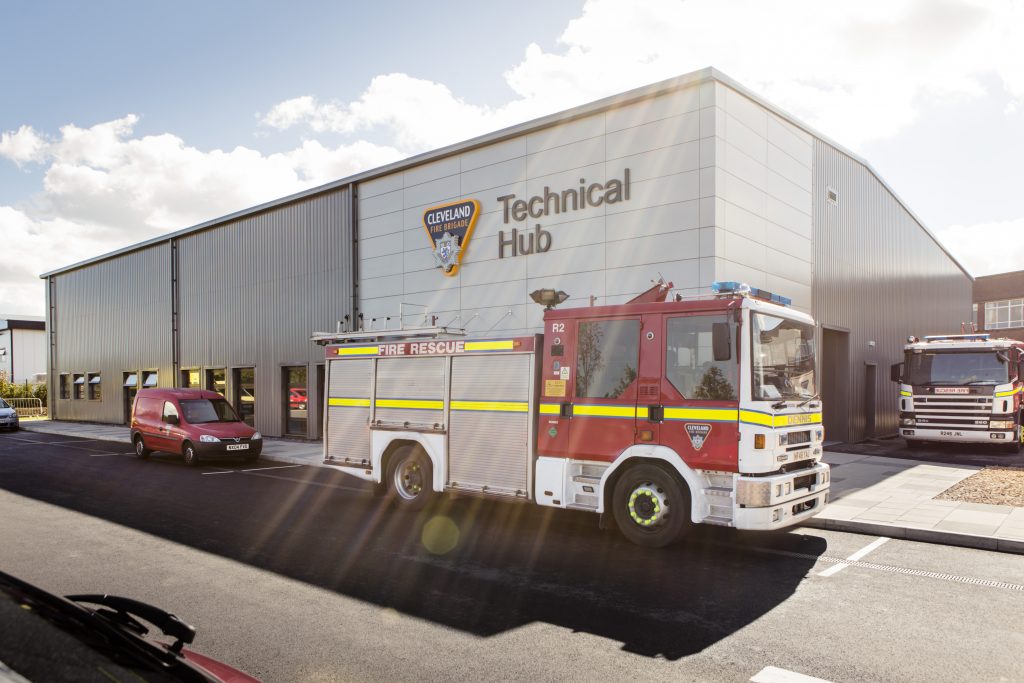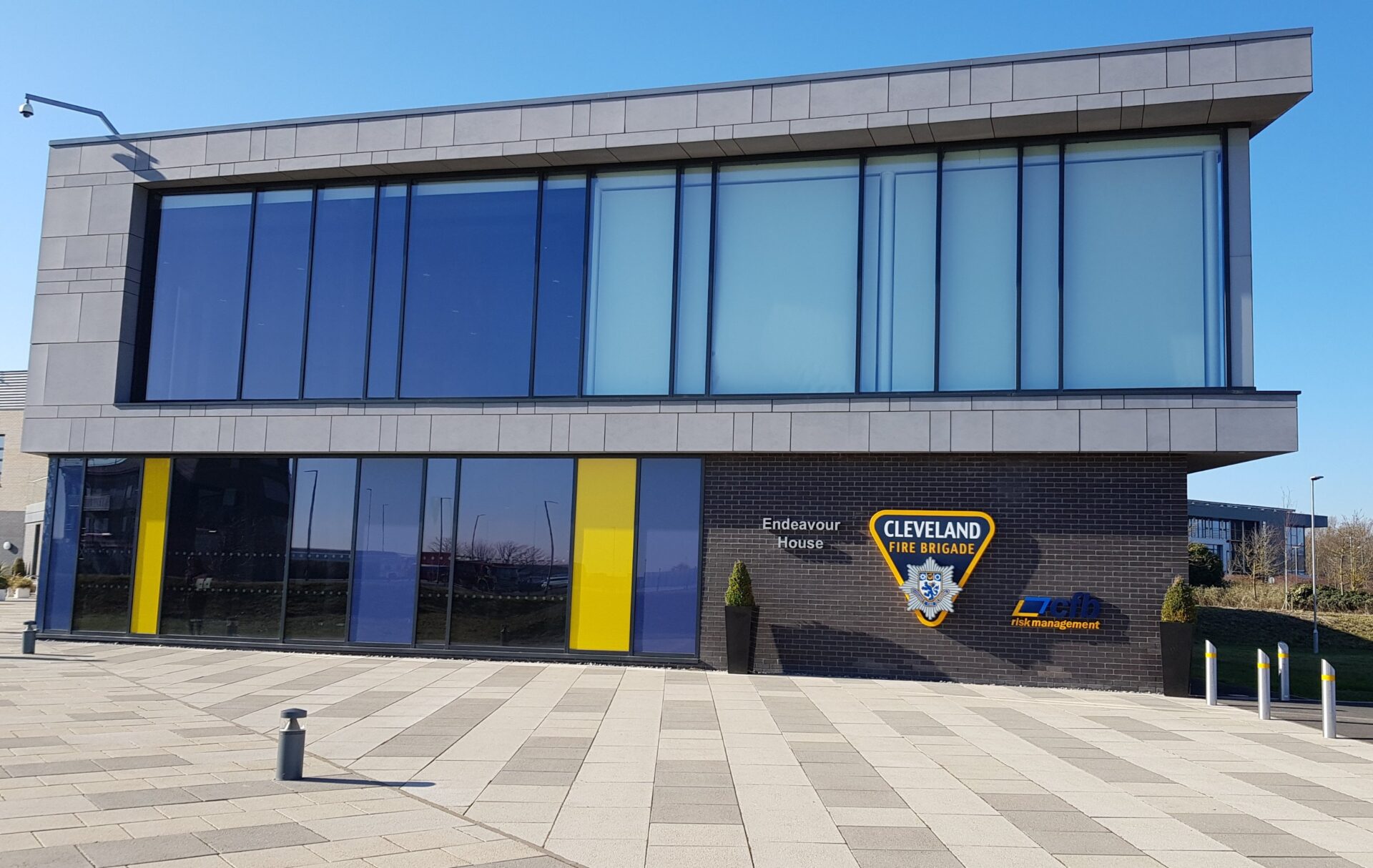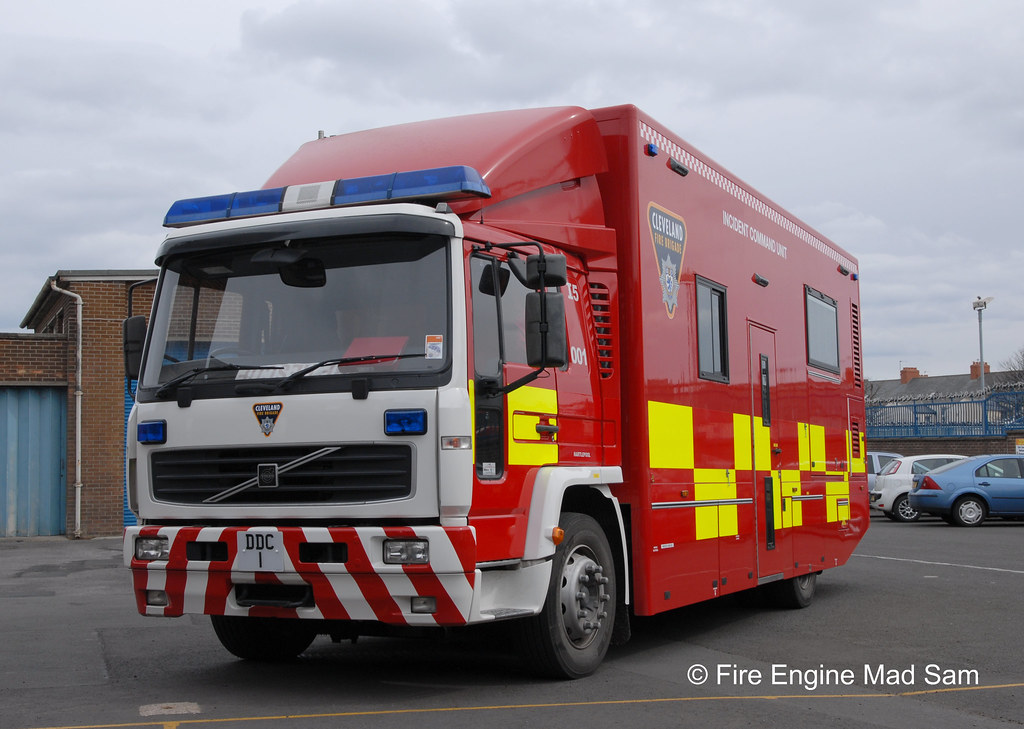 TGA Consulting Engineers were appointed as part of the construction team to deliver the Technical Hub and Training Facility (Smoke House) for Cleveland Fire & Rescue Services. The project formed part of a £22m framework between the CFRS and ISG, which also included a Technical Hub, Training Facility (Smoke House) and 4 fire stations.
Project Summary
The HQ building formed the main administration hub for CFRS as well as providing a training centre in Hartlepool. The building covers approximately 3,000m2  providing CFRS a flexible environment across two floors by providing open plan office areas, community facilities and training space.
The centre was designed to maximise the amount of daylight to enter the building and features extensive curtain walling to its façade and a striking full height atrium, with an outdoor terraced area at first floor level.
The challenge for the services design was to ensure that, whilst the 'architectural' vision was for natural daylight and large sections of glazing, that internal comfort conditions could be achieved.
This also required significant thermal modelling and thermal comfort analysis during the detailed design stages to ensure overheating, which was a major risk, was designed out and where this wasn't possible, the introduction external brise soleil, overhangs and / or internal blinds considered.
The centre will also include other facilities such a café located on the ground floor, break out areas and a gymnasium, with highly-flexible training space featuring moveable partition wall structures to accommodate larger or small groups.
The Training and Technical Hub will provide training for 20 to 40 firefighters daily and includes a maintenance section for fire tenders as well as a two storey Smoke House.
Major infrastructure upgrades were required across the site as part of the development, which were required to ensure that the correct water pressures were available to properly simulate 'real world' scenarios.
In addition to the Smoke House and training centre (within the HQ building), a replica road was provided to allow for simulation of road traffic incidents