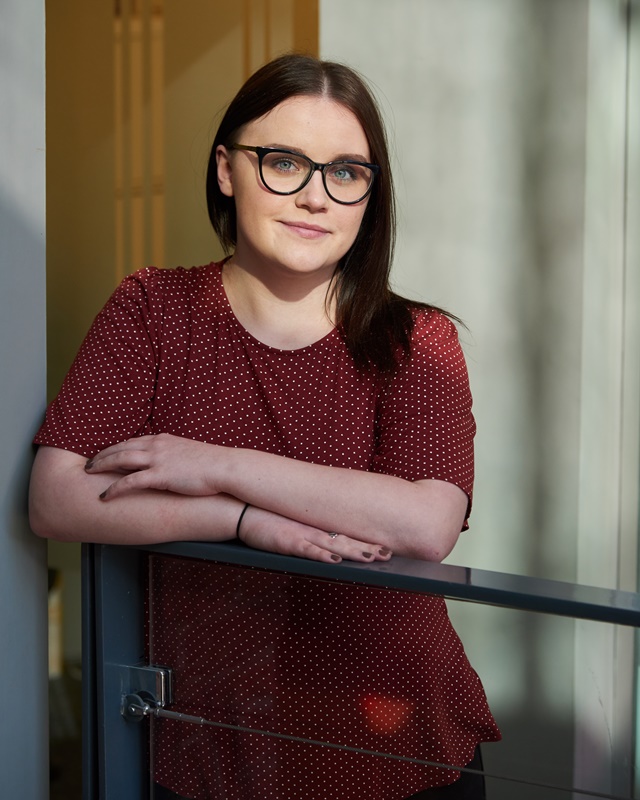 Qualifications
FdEng, Level 3 Extended Diploma Apprenticeship in Engineering
Trainee Digital Engineer
 Courtney began her career in building services as an Apprentice Digital Engineer at TGA in 2017, developing her skills in 2D CAD before moving into the 3D environment using Revit. 
Through an Apprenticeship Training programme with training provider TDR, Courtney completed her apprenticeship and went on to complete a Foundation Degree in Building Services. 
As part of TGA's future Digital Engineers, Courtney continues her studies by joining Northumbria University's Architectural Engineering degree on day-release. 
Courtney works as an integral member of the TGA team, within TGA's Building Information Modelling specialist team called BIM Technical Solutions. 
Helping to grow the Digital Engineering and in particular, the Revit skills of others, Courtney is currently supporting the next generation of apprentices who are following in her footsteps. 
In her spare time, Courtney enjoys taking her dog Teddy for walks and having 'game nights'.