category Schools and Colleges
client EC Educational Services Limited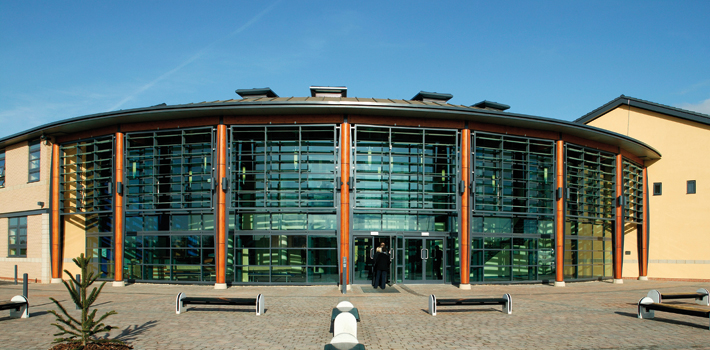 TGA Consulting Engineers LLP were employed by H Malone & Sons Limited in conjunction with Veale-Nixon Limited under a partnering arrangement with the Client's design team to undertake the full mechanical and electrical design associated with the 1200 pupil and 150 staff new build 2 storey secondary education teaching academy.
Project Summary
Surgo Construction Limited was appointed as the Main Contractor with H Malone & Sons Limited and Veale-Nixon Limited appointed as Mechanical and Electrical Contractors respectively.
The new Academy was one of the first Academies completed and replaced 3 existing schools.  The new Academy incorporated a school for the deaf as a high percentage of the 1200 pupil body had sensory impairments.   Therefore induction loop systems were installed in all circulation spaces, sports hall, main hall and dining halls.
In teaching spaces, after consultation with RNID, infra red hearing systems were provided. A selection of portable neck loop systems was also provided to cover any unforeseen scenarios.
The Academy was also the first to incorporate CCTV coverage in each classroom.  Also provided in each classroom were overhead projectors, interactive whiteboard and high IT specification for pc.
A high specification external multi-use games area (MUGA pitch) was also constructed as part of the works.  The facility comprised floodlighting, CCTV and public address installations.  All systems were controllable/operational from the sports reception located inside the new Academy building.  The floodlighting could be switched in a manor to provide different average lighting levels depending upon the type of sport/use of the MUGA pitch.