Durham University Wolfson Building
location Stockton, County Durham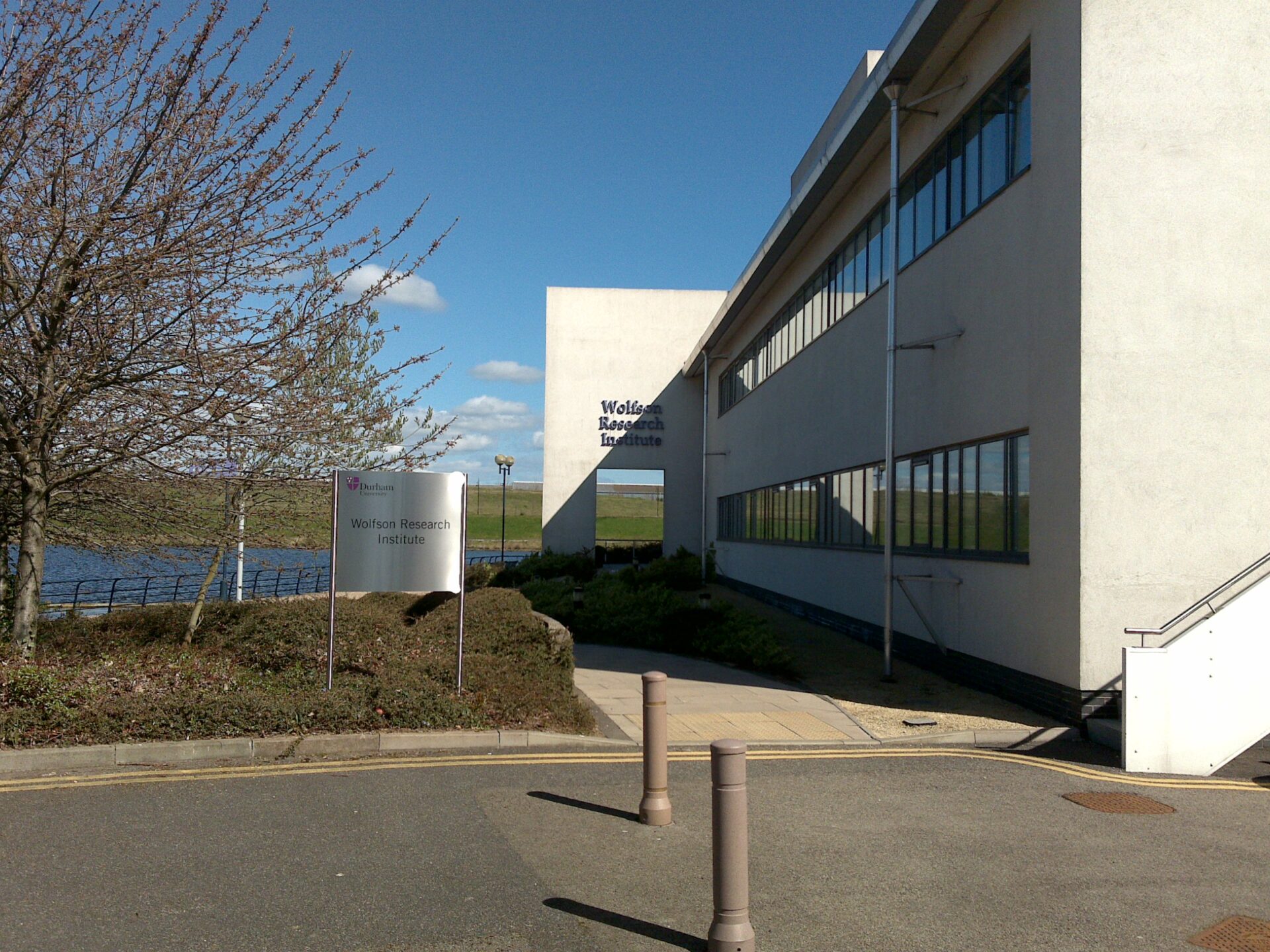 TGA Consulting Engineers LLP were employed by Durham University to remodel the 'Street' area of the Wolfson Research Institute building to bring the area to a fuller use and create a more hospitable environment for the buildings users and visitors.
Project Summary
The refurbishment of the 'Street' included a coffee area for visitors and staff with new heating, additional power and decorative/feature lighting to complement the space.
The 'Street' provides two functions; a social space for visitors and staff as well as providing a functional area for dining/catering for events, conferences and staff. Radiant heating panels were provided along the main circulation area to supplement the existing perimeter heating system.
New suspended decorative circular fluorescent lighting was provided over the social area to provide a relaxed but formal feel over the small meeting pods and coffee area.
Over the dining/catering area, suspended pendant fluorescent luminaires were provided with LED colour change pendant luminaires spread between the fluorescent lighting in order to allow the users of the area to change the aesthetics of the space depending on the desired use.