awards Shortlisted - Housing Design Awards 2022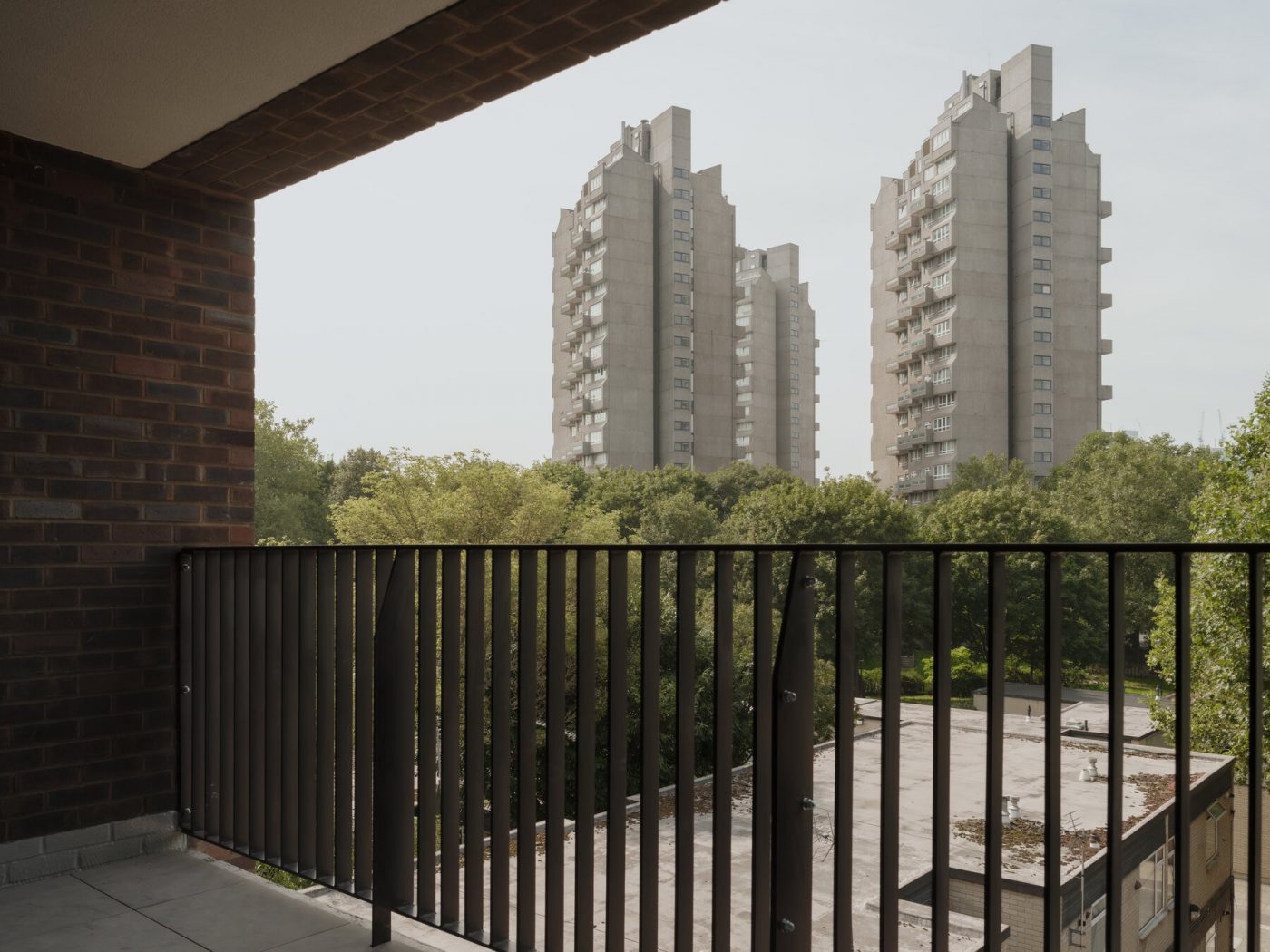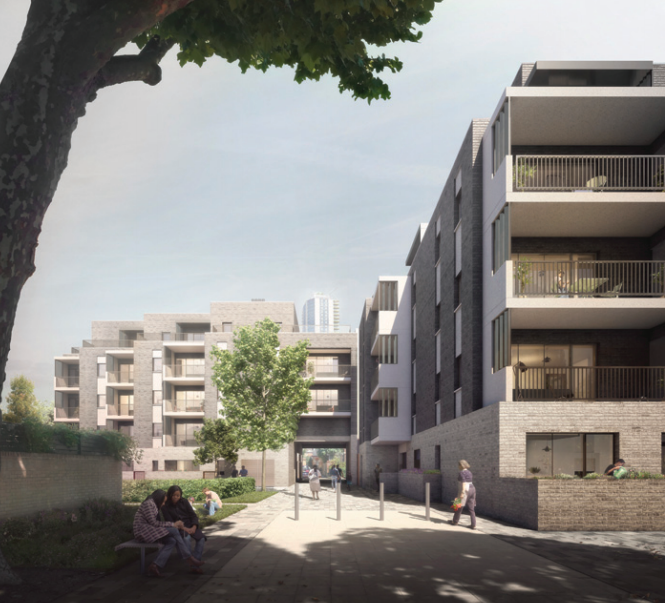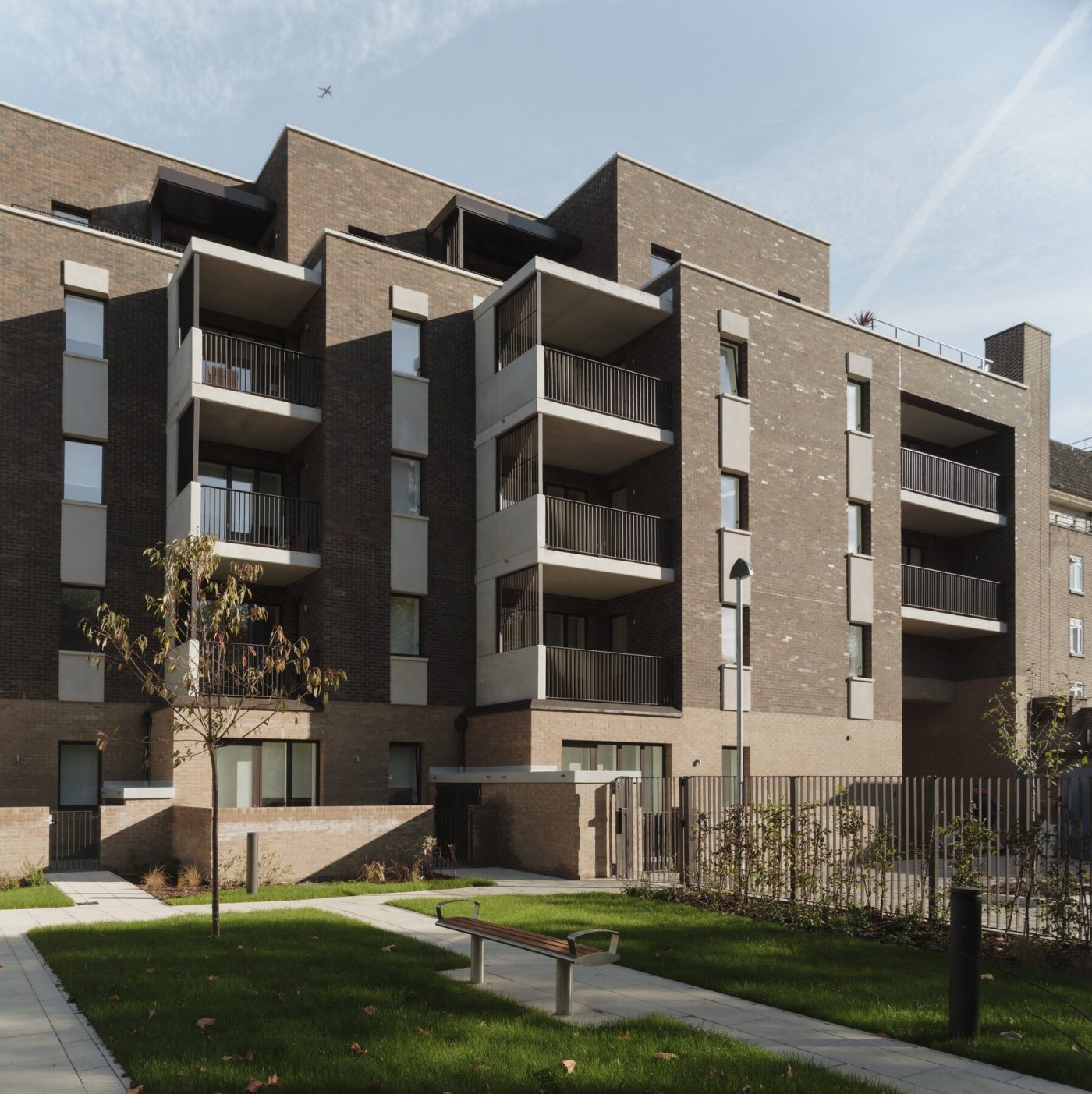 Knights Walk is part of the Cotton Gardens estate in Kennington, next to the famous "dancing towers" by George Finch. Two new blocks of modern and energy-efficient apartments have received planning permission. These will adjoin the existing Section House at a similar height, overlooking an improved Knights Walk pedestrian walkway.
Project Summary
In total, 84 new homes will be built in two phases, replacing 18 of the existing patio houses, and integrating with the remaining 15 of these low-rise homes.
All 14 of the current secure tenants will move into new council-level rented homes, and there will be a further 25 affordable homes, including 13 new homes for people on the council's housing list.
There are also plans for a community space for all residents to use for clubs, meetings, events and socialising.
Phase 1
Replacing the existing garages, the first phase of this scheme is a small, stepped five-storey block on Renfrew Road. Having started on-site in spring 2019, it will deliver 16 new homes at council-level rent for existing residents to move into in 2021.
Phase 2
Phase 2 will involve replacing selected low-rise patio houses and one apartment block, allowing us to build an additional 68 homes, a mix of council-level rent, affordable and open market.
68
additional homes in Phase 2