category Commercial Developments
client Bailey Building Services
location Maxim Park, Glasgow
awards RICS Scotland 2010 award for Regeneration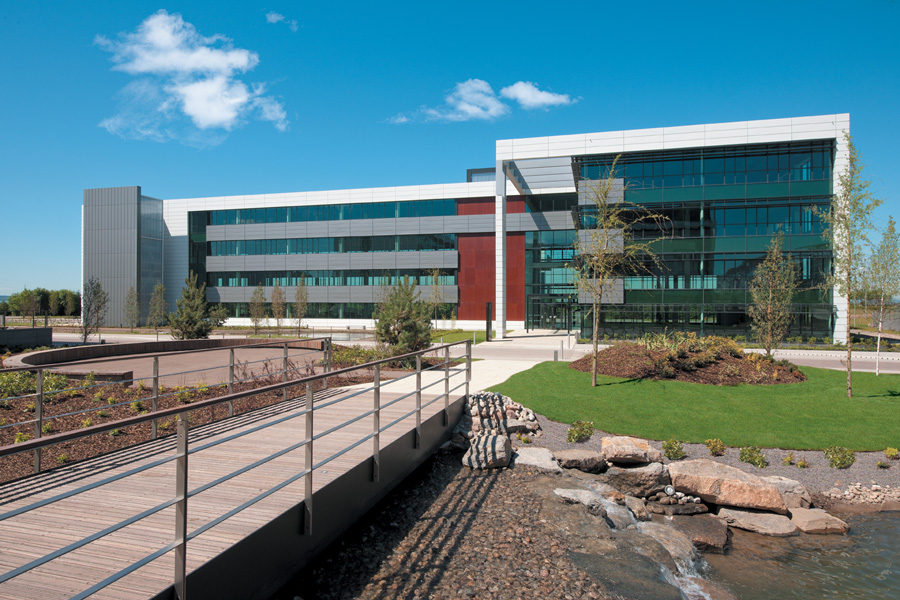 TGA Consulting Engineers LLP were employed by Bailey Building Services to undertake the full mechanical and electrical design for Maxim 1 Cat A fitout, which is a 6,500m² Grade A office building.
Project Summary
Maxim 1 is a BREEAM "Very Good" rated building, which is one of ten new build office blocks on a business park developed at Eurocentral.
The Maxim Park development at Eurocentral provides over 70,000m² of Grade.
The electrical services associated with the CAT A fit out included lighting to CIBSE LG7, served via a system of multi-channel busbar and controlled via integrated daylight and presence detection devices.
Mechanical services included a variant refrigerant flow (VRF) system, providing simultaneous heating and cooling to suit the thermal zoning of the building.
Works undertaken by TGA Consulting Engineers LLP also included site wide external lighting, feature lighting and CCTV, as well as the mechanical and electrical services design of a retail unit within Maxim 2.
The external lighting commission included general car park and roadway lighting, as well as in-ground and building mounted feature lighting. Feature lighting was key to the transformation of the business park at night, with lighting being provided to accentuate the many water features, walkways and art sculptures across the business park.
The site was awarded the RICS Scotland 2010 award for Regeneration, and has been shortlisted for the "Project of the Year" category.